About Rickey Ridge Taxidermy
Hi my name is Clint Rickey and I grew up on a small family farm in rural Southwest Wisconsin. As a young boy my passion was wildlife. I remember many summers going to a local pond after getting done with all my chores and fishing until I couldn't see my line anymore. Those many quiet nights are what started my infatuation with the outdoors.
After graduating from high school, I started working in the construction industry and after a few years of doing that I realized it wasn't for me. It was then that I really started to think about what I enjoyed the most and that was wildlife. I started researching schools and other training opportunities for learning taxidermy. During that process, I found a man named, Brad Bishop, who was willing to give me some one-on-one training. Over the course of one year, I drove five hours on many weekends to meet Brad for training, which as you can imagine, was not the most convenient for me. It was during that time spent with Brad, where I was introduced to the art of taxidermy.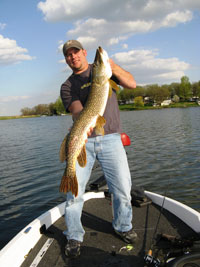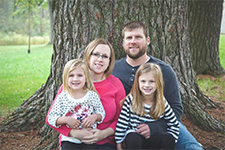 In 2003, I started Rickey Ridge Taxidermy and I have been growing the business ever since. My goal is to never stop refining my skills as a wildlife artist, and to continue being the best I can be at what I do.
Thanks for visiting my website. I look forward to the opportunity to create your next piece of custom wildlife art.